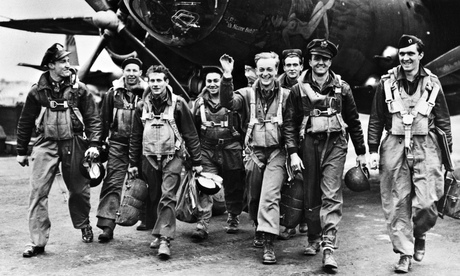 From across the Channel, the Atlantic, the other side of the globe, they are arriving, headed for the Normandy beaches where, 70 years ago, war exacted the ultimate price from their comrades.
Now a dwindling band of brothers, D-day veterans from Britain, America, Canada, Australia, and New Zealand, in their late 80s and 90s, will join 17 heads of state for an official commemoration of the biggest seaborne invasion in military history.
While celebratory fireworks illuminate Utah, Omaha, Gold, Juno and Sword beaches, this week's 70th anniversary of the second world warevents allow also for solemn reflection.
Up to 600 British veterans and 350 from the US are expected to join commemorations, some of which will be be attended by world leaders including US president Barack Obama, German chancellor Angela Merkel, Russian president Vladimir Putin, and British head of state the Queen.